Hot Redneck Trent Davis
Friday, January 11th, 2008 at 2:45 am
Trent Davis is one of those guys who would look at home in a redneck bar or a bathhouse. He's got this unbridled sexiness about him that grabs you the moment you lay eyes on him. A self-proclaimed horndog, his nickname is "Pucker" because when he sees a guy he's hot for his friends say his asshole puckers. When I first met Trent I thought his handsome features were his strong point, especially that smile of his, sweet with a hint of nastiness, like he's charming the pants off of you, you know it, and you just don't care.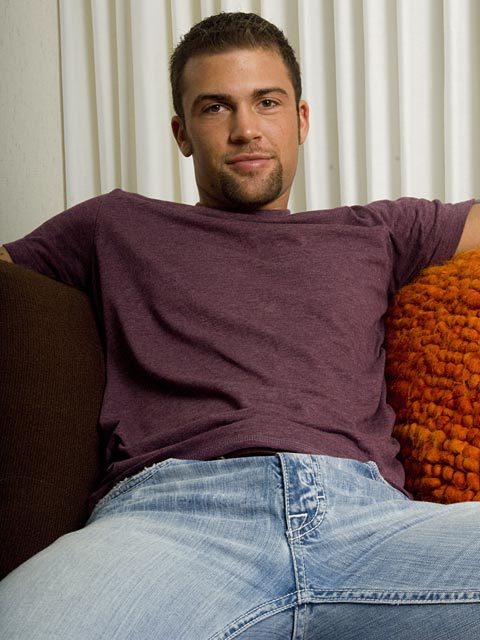 Then he took off his shirt and I got a look at that well built furry chest of his. I couldn't wait to see what else he had to offer. I was not disappointed. The hair on his chest runs down around his midsection and all down his sexy little legs with a nice cock jutting out, begging for your attention. And that hairy ass of his makes me so damn hot. So I put him in front of the camera and let him do his thing. I figured we'd have a nice little jerkoff session for his first Randy Blue video but he wasn't going to settle for just that. Next thing I know he's flipped himself around on the couch and is humping the cushions.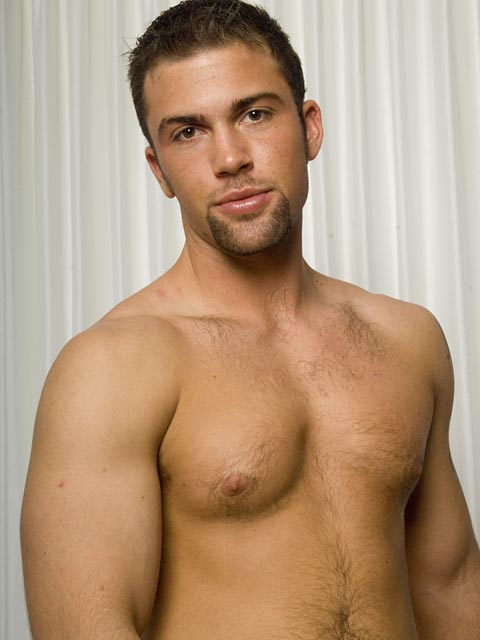 I could tell he was teasing me a little because after telling him what a great ass he had he made it a point to thrust his hips, showing off his beautiful rear the best way possible. He fingers his hungry hole (bringing his nickname to mind) and really puts on a good show. And when he turns his attention to his cock he once again refuses to settle for a simple jerk, he thrusts those hips again and actually fucks his hand. It's so hot. His face flushes just a bit as he begins to reach his peak and once he shoots he's like a geyser.
I mean, if you love cumshots you'll want to play this one over and over!

Tagged with: big dick • hairy • handsome • redneck
Filed under: Randyblue Movies
Like this post? Subscribe to my RSS feed and get loads more!