Wednesday, October 27th, 2010 at 7:22 am
The first time I met Trent Diesel I asked if he stripped and he said, 'I don't dance'! Then I saw on Twitter that he stripped at a club and I gave him shit, telling him the next time I booked him he was going to strip for me, and here we are.
Trent has done amazing things with his body since the first time we shot less than a year ago, and to watch him grind and shake his booty made me hard instantly. Then he sat in my lap and worked his beautiful ass against my hard on, precum staining the inside of my pants.
Trent loves bottoming, so it's always a pleasure to bury my face between his sweet cheeks and tongue his hole, getting it sloppy wet and ready for my cock. And this time Trent returned the favor, eating my hole for the first time and driving me wild. He was pushing so much precum out of me with his tongue ramming my hole that the greedy bastard quit rimming too soon and hunkered down on my dick.
This time I wanted you to be able to see Trent's butt taking my cock in all its glory so I had him sit on me and then raise his legs in the air, and I fucked him all sorts of sideways in that position.
Finally, I wanted to watch him shoot his own load in his mouth while I was fucking him. With my cock buried deep inside his hole he blasted himself with cum.
We finish the scene with me licking the spooge off his face and neck and we snowballed.
I love fucking Trent's bottom boy ass. We always have fun, and I think that's evident in our videos.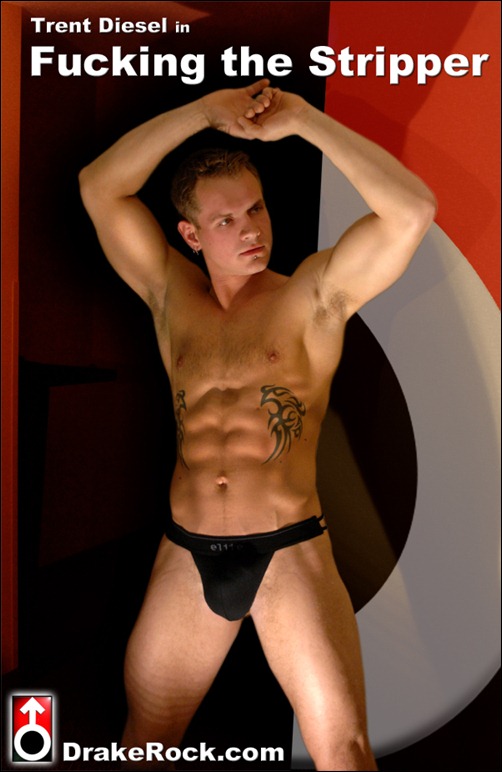 Short preview video:
Click here to watch this whole video in HD quality!
DrakeRock is a great site for lovers of hot straight and bi guys who get fucked by the hung and oversexed webisite owner. He also likes to film cum flying in all directions from his and other men's cocks.