Kevin Falk Plunders Derek's Ass!
Sunday, April 27th, 2008 at 5:31 am
Ever since Kevin Falk first appeared on the site he's been wanting to come back. He had such a great time on his first shoot he was more than ready to take the next step. Being bisexual he really gets into sex, no matter who it's with. Derrek Diamond happened to be over when he saw Kevin's photo laying on my desk. "Who is that?" he asked wide eyed, with the bulge in his tight jeans becoming more pronounced. When I showed him the first set of photos that I took of Kevin he just looked at me and said, "Randy… please". Well, far be it from me to turn away a hungry bottom.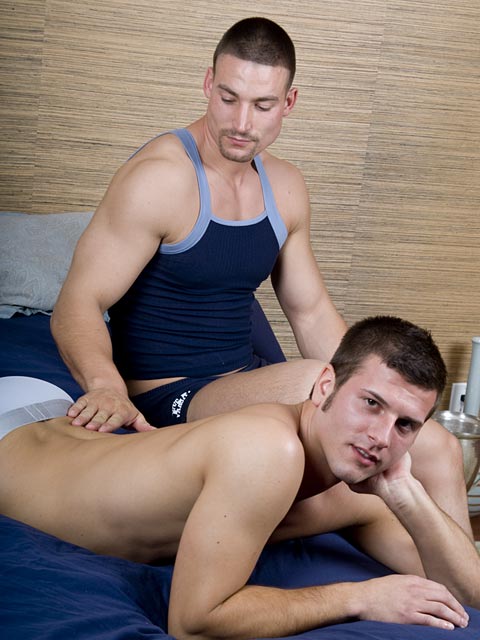 I'm glad I listened because these guys really went at it. Keven eyes Derrek up like a wild animal sizing up his prey, and you can tell Derrek is loving it. he goes down on Kevin's enormous cock, using his hand to work the extra girth that he can't possibly fit in that talented mouth of his. But it's no fault of Derrek's, it's just that Kevin is that huge. But Derrek does an excellent job of taking that monster as deep down his throat as he possibly can.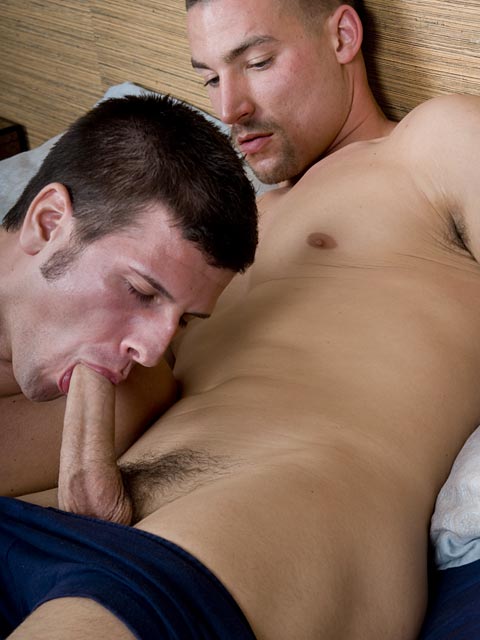 Kevin reciprocates with a blowjob that looks like he's been practicing for a long time, all for this moment. And when he fucks Derrek's ass he does it with this tough guy attitude, using Derrek as his plaything and you can tell Derrek is totally getting off on it.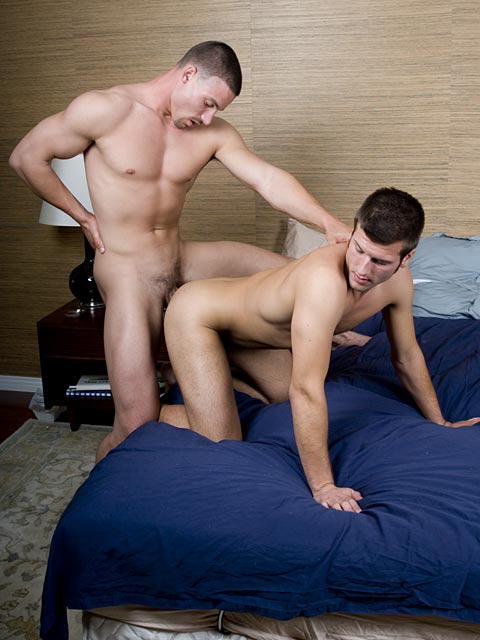 And if you love cum, then this is the video for you. Kevin gets to hot while fucking Derrek that he pulls out, whips off his condom and shoots load after load of his creamy thick jizz all over Derrek, and as the first spurts of love juice hit his sexy body, he shoots his own load so you'll see both of them cumming at the same time. And when all is finished, Derrek is covered in the stuff.




Tagged with: Derrek • hard ass fucking • Kevin Falk • Randyblue Movies • sucking cock
Filed under: Randyblue Movies
Like this post? Subscribe to my RSS feed and get loads more!