Cru and Sean Hard Fucking
Saturday, May 31st, 2008 at 2:58 pm
Cru Jones is such a hot, hunky masculine man. He is so in command with his sexuality and when he does Randy Blue Live he holds the audience in the palm of his hand. I love pairing him up with different guys because he always seems to bring something new to the mix. Sean Everett is one of our newer guys and everyone keeps telling me how much they love the fact that he seems so bright eyed and innocent but once he gets into it he lets his wild side out. When I put the two of them together they just went at it. I sort of figured that Cru would lead Sean all the way through but boy was I wrong. Sean did such a great job of holding his own. While Cru was kissing his chest and working his shirt off, Sean was squeezing his nipples, something that I know drives Cru wild.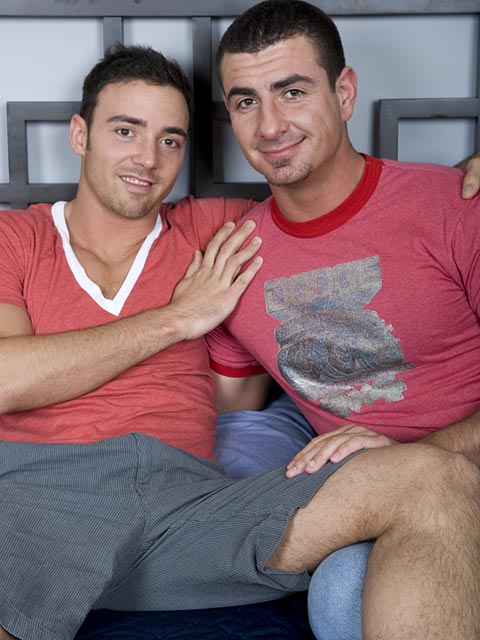 And once the clothes were off, Sean wasted no time in going down on Cru's huge manrammer. Not content to let Cru suck him off, Sean began thrusting his hips in and out, fucking Cru's face while talking dirty to him. It was a hot scene and you can tell they both got really into it. Cru was hardly passive in all this. I know from the live shows that my members love dirty talk and while Cru was getting pounded by Sean he was very vocal, moaning and letting Sean know just how much he was loving it.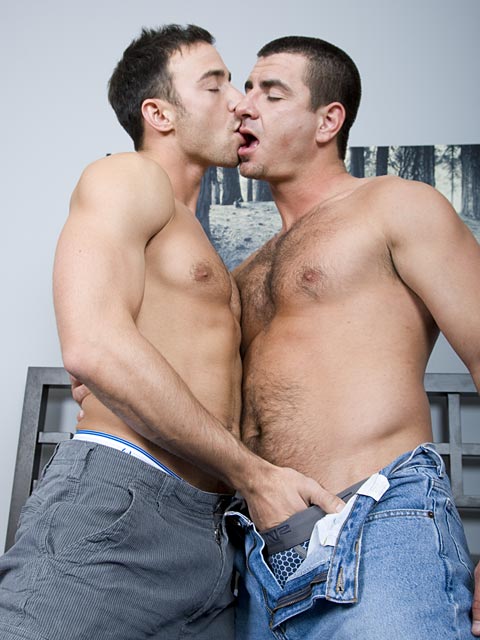 Finally, as Cru came with Sean's cock buried deep in his ass, you can see Sean watching intently, totally getting off on watching Cru's manjuice spray all over his furry chest, causing Sean's own hearty load to spew all over the place upon pulling out of Cru's hungry hole.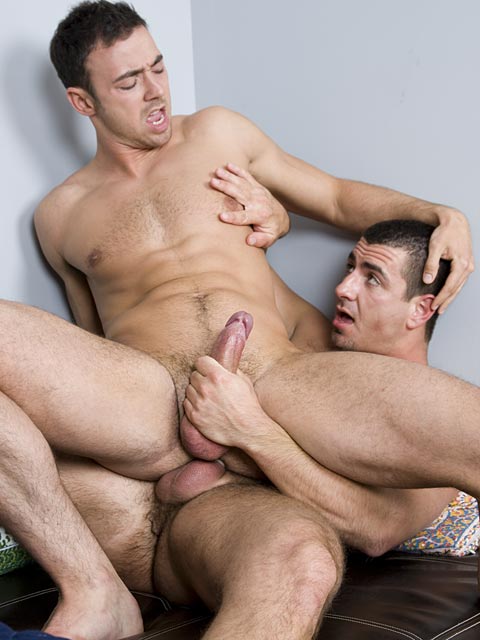 Tagged with: Ass Fucking • cock sucking • Cru Jones • cumshots • Hard Fucking • Sean
Filed under: Randyblue Movies
Like this post? Subscribe to my RSS feed and get loads more!