Hard Investigations – Alleycats
Sunday, May 25th, 2008 at 10:50 am
The suspect… the detective… the guard… the prisoner… and the reporter. Interrogation has never been this hot! Randy Blue is proud to present our newest feature, Alley Cats. A tribute to film noir, Alley Cats tells the story of Johnny Malibu, a handsome stud who gets his kicks in the alley behind the Dragonfly nightclub. The year is 1953, a time when homosexuality was treated as a criminal offense. Johnny and the other "alley cats" would go on the prowl in order to find hot sex with other guys. When a young man is found murdered, Johnny is taken in as the main suspect.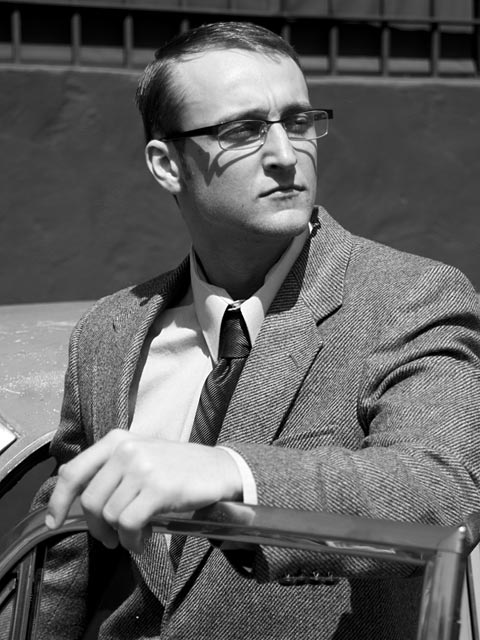 Detective Arthur Lazlo is hot on the case and determined to put Johnny behind bars. Little does Johnny know how amazingly hot Detective Lazlo is and a building sexual tension between them makes the interrogation increasingly difficult.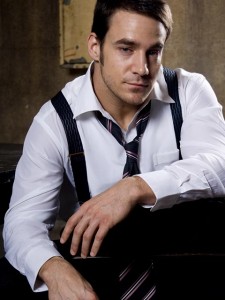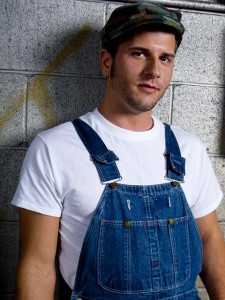 But he doesn't dare step out of bounds or Buck, the surly prison guard, just might introduce him to the business end of his long, hard baton. Meanwhile, reporter Jack Gordon is trying to get the scoop on the city's top story… Just who is the "Alley Cat Murderer"? Alley Cats stars Derrek Diamond as Mickey Crenshaw, the victim, who's only crime was being in the wrong place at the wrong time. Sean Everett plays Bill Shire, in the pen for no other reason than trying to score some back alley action. Tyler Johnson plays Buck, the prison guard who loves his job a little too much. James Hawk goes for a totally different look as reporter Jack Gordon, out to get to the bottom of this case. Detective Lazlo, who always gets his man, is played by the incomparable Chris Rockway. And giving a classic performance as the misunderstood rebel, Reese Rideout plays Johnny Malibu, a man arrested for a crime he swears he didn't commit.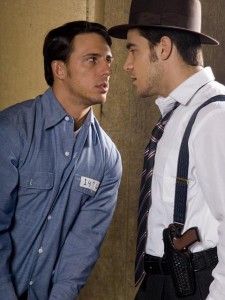 Five men in a heated interrogation room… things are bound to get nasty. And once they do it's Randy Blue like you've never seen us before… sweaty, horny, orgy action where everyone flips, everyone goes down and everyone gets off…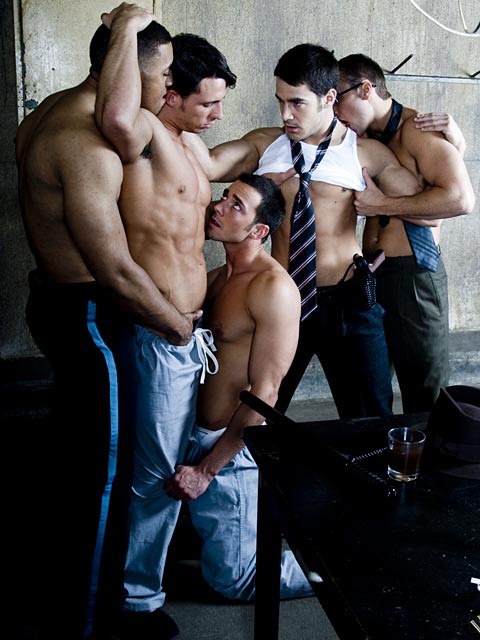 Is Johnny guilty or innocent? What will be revealed during the intense interrogation? And what dirty secrets lie behind bars at the Randall Cobalt State Penitentiary? Don't miss one moment of the excitement in Alley Cats.
Tagged with: Big cocks • group sex • hot studs • Jail sex
Filed under: Randyblue Movies
Like this post? Subscribe to my RSS feed and get loads more!