Colby Receives Leo's 9-incher in his Ass!
Thursday, October 23rd, 2008 at 11:39 am
A nine inch penis is something many of us dream about but don't always get to experience. Not everyone is as excited about a huge tool as I am, so when it comes to pairing up someone who's carrying a thick piece of prime beef between their legs with someone who's going to take it, you need to find someone with a hungry hole. When I told Colby Keller that he was going to get a ride on Leo Giamani's nine incher I didn't know if I should expect excitement or fear. When I saw that charming smile of his creep across his bearded face I knew I had hit the jackpot. Plus just seeing these two studs go at it, no matter what they are doing, is just hot as fuck.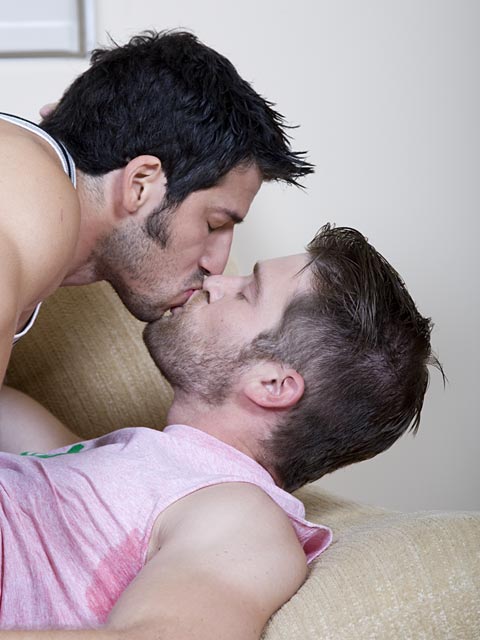 And while some guys might be intimidated by Leo's swingin' sirloin, Colby dove head first on it, determined to fit as much of it into his mouth as possible. Colby could give lessons in sucking cock and you can tell that he efforts were driving Leo wild! It wasn't long before Leo was ready to bang some ass, but not before he prepared the area… with his tongue! With his low hangers dangling between his beefy legs, he dove his tongue deep into Colby's hole and got him so horny he was practically begging for Leo's piledriver.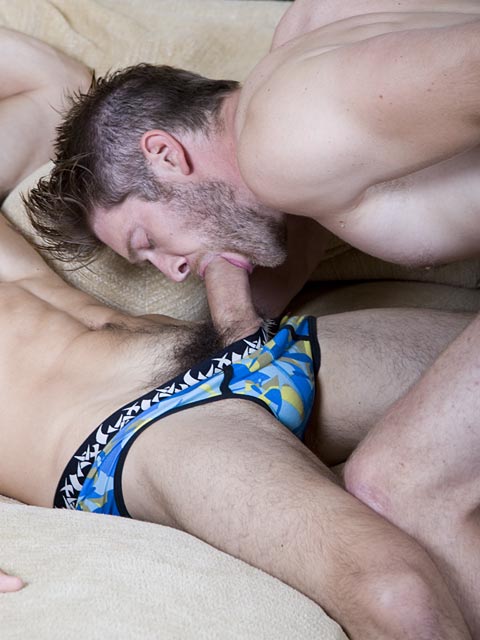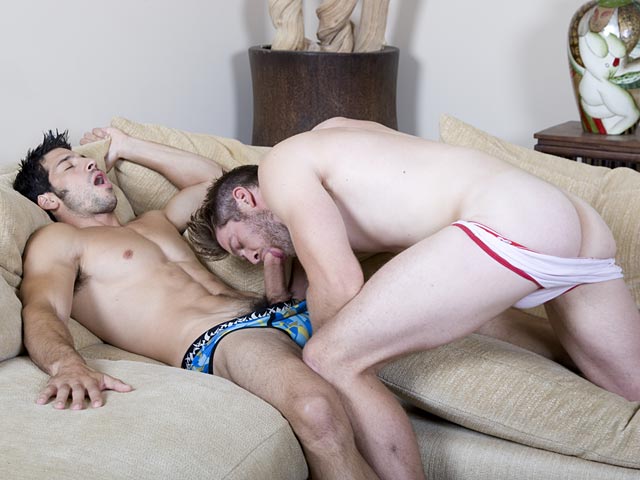 You could hear the moans for miles as Leo pounded Colby's hole good. And Colby was loving it, changing positions to get the full effect of Leo's talented fucking. It got him so hot that he shot his nut nectar with Leo's giant cock deep inside him, and when he was doing spilling his seed, Leo shot a massive load all over his furry little treasure trail.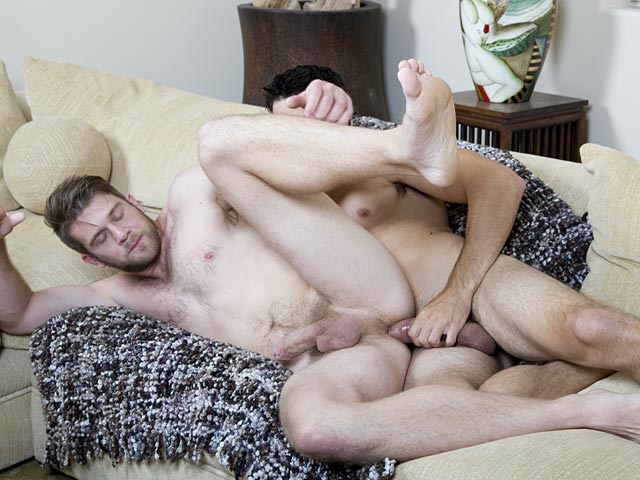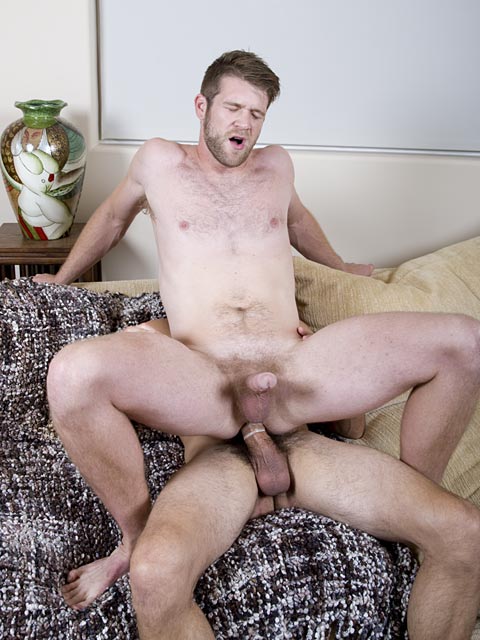 Tagged with: 0 inch cock • colby keller • fucking • huge cock • leo • monster cock • sucking cock
Filed under: Randyblue Movies
Like this post? Subscribe to my RSS feed and get loads more!