Tony Returns
Friday, July 24th, 2009 at 3:48 am
Our hot friend Tony returns for a blow job after playing softball with his buddies all afternoon!
Tony arrived sweaty and a bit grimy but he was super horny and as he puts it needed to "bust a nut, BIG TIME".
Christian was on cocksucking detail that day and didn't mind that Tony was a bit ripe after his softball game.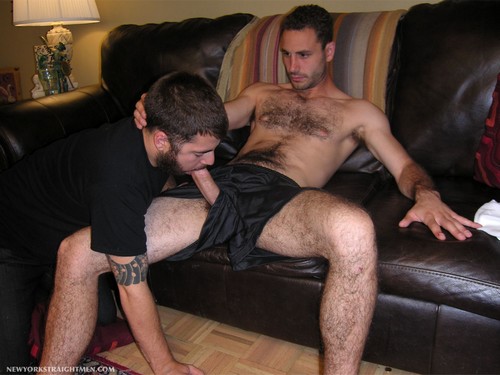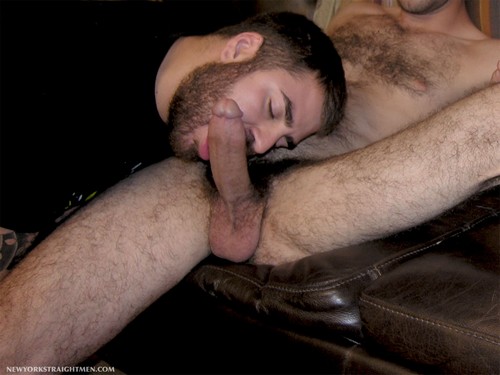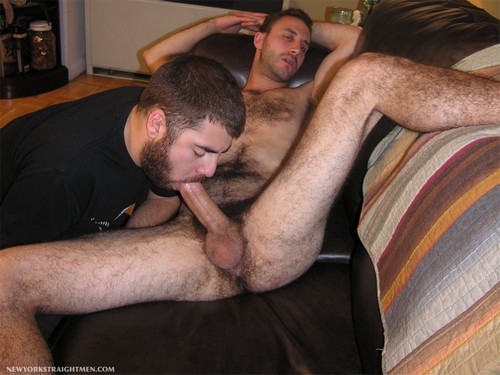 In this movie Tony cums TWICE!
Christian got right to work, down between Tony's legs, enjoying the "man funk" and sucked Tony's hard hairy cock. Tony was super horny and busted his nut within in a few minutes, but we wasn't done just yet.
Filed under: New York Straight Men
Like this post? Subscribe to my RSS feed and get loads more!