Up the Butt Bobby!
Saturday, January 5th, 2008 at 11:52 am
The time came when Bobby was finally ready, he asked if we could get Jeremy to fuck him, because he thought Jeremy would be gentle. We asked Jeremy if he would be interested in fucking Bobby, he was reply was "if the hole is tight, it will be fun".

You see, Jeremy loves friction, whether it's a tight mouth or hole. He had mentioned before he loves to fuck his girlfriends in the ass. He has only dated two girls that would take it up the butt, but when dating those girls they would do up the butt most of the time.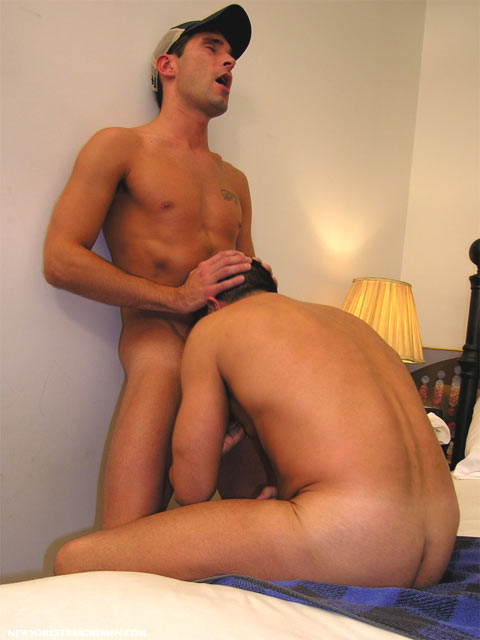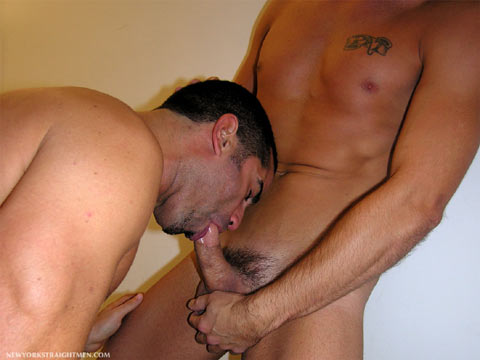 Bobby was so wrong when he thought Jeremy would be gentle, he was anything but. Bobby didn't know that Jeremy has fucked his girlfriends up the butt. Jeremy drilled, pounded and slammed Bobby's ass! He just took total control of the situation and completely dominated Bobby. This was a side of him that we had never seen.
Jeremy took Bobby doggie style, then put him face down, ass up, flipped him over, put him on his side and spread his legs scissor style. Finally, they did Jeremy's favorite position, ankles on his shoulders. It's a really hot movie and Jeremy shoots a huge load, all over our Bobby.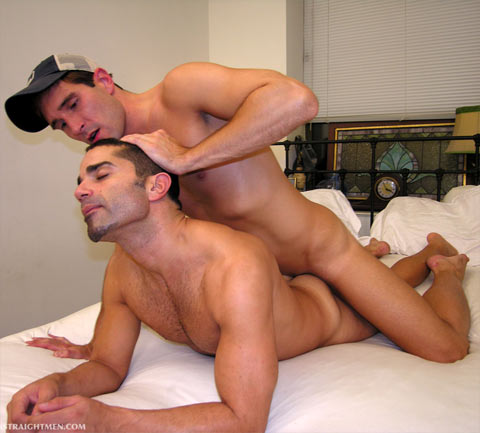 Afterwards, Bobby had a hard time walking, he said he wouldn't be able to sit for a week.
But we were proud that our resident cocksucker graduated from "down the throat only Bobby" to "Up The Butt Bobby"
More hot pictures and videos of Straight Men from New York City!

Tagged with: anal sex • fucking • Men • New York • oral sex • straight • sucking
Filed under: New York Straight Men
Like this post? Subscribe to my RSS feed and get loads more!