Jeremy Walker
Saturday, March 22nd, 2008 at 2:02 pm
I'm totally floored that Jeremy Walker has not done any modeling before this. The guy looks like a greek statue come to life. Muscle on top of muscle, with a pretty nice love muscle hanging between his meaty thighs. A nice dusting of neatly trimmed dark hair spreads across a pair of pecs that are so tight you just want to dig your fingers into them, leading down to a stomach you could lick for days. There is not an inch of his body that is not covered in perfectly formed muscle. He heard of Randy Blue from a friend of mine and gave me an audition tape to check out. This tape was the hottest thing I've ever seen. He filmed it himself while holding the camera and showed off his whole body.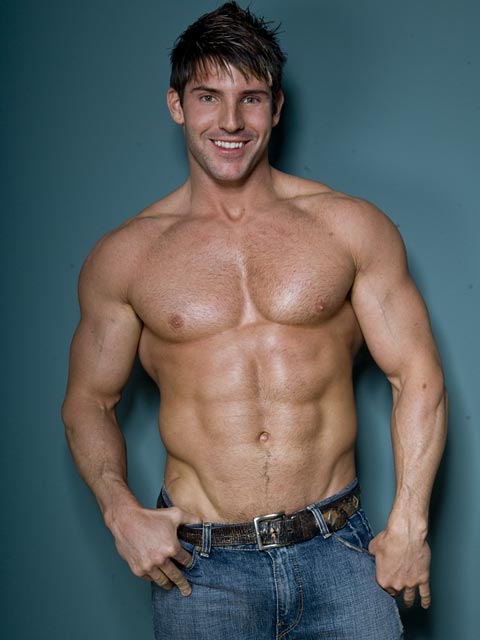 I wanted to capture that same sense of sexiness so I gave him my camera and told him to pretty much do the same thing. It's like being right up against him, just inches away from those gorgeous legs, strong arms, nips you just want to nibble on, well, you get the idea.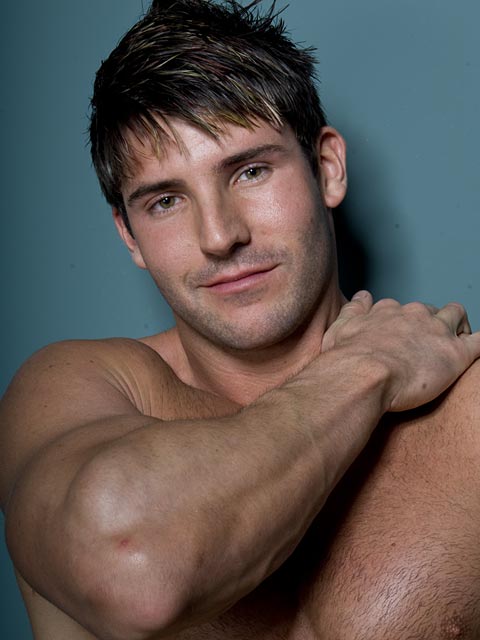 You can almost smell the musky scent of the light sheen of sweat that builds up on him as the lifting and lowering of the camera becomes a bit of a workout.
And getting a first hand view of that magnificent cock of his as he wraps his hand around it and stokes it for your pleasure is enough to send anyone through the roof. But don't blow your load before he does because you won't want to miss the shower of creamy goodness that this powerhouse shoots into the air, splattering all over that furry six-pack of his.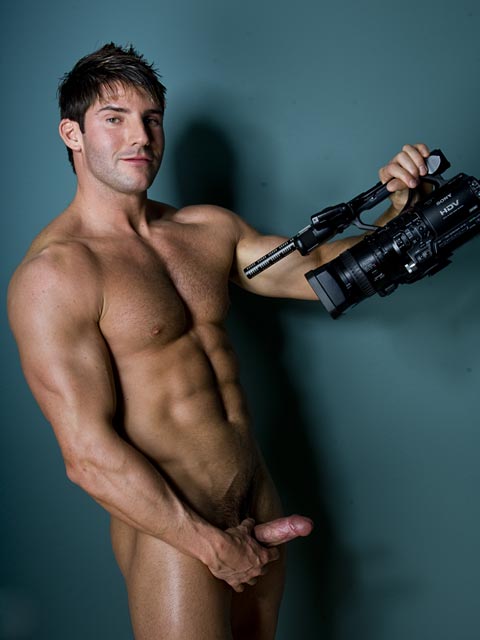 Tagged with: Muscles • stud • Superhard
Filed under: Randyblue Movies
Like this post? Subscribe to my RSS feed and get loads more!