Breaking In Straight Nate's Ass Hard & Raw
Monday, April 22nd, 2013 at 8:55 am
If you like rough sex, this is a video for you! Nate is a straight guy who wanted to see what's the whole fuss about anal sex and getting fucked by another man. He heard that the orgasms are much stronger and that you basically have to let another man help you discover your inner female side.
And boy oh boy, did we nail him hard and strong! We fucked him more than an hour and a half, he was totally broken in by the end of the session!
Nate works as a construction worker and he considered himself straight, but was always curious to find out if the anal fucking really unleashes the most powerful orgasms on earth, and I think he found it to be true. He moaned and yelled like a little girl having her first sex and orgasms.
This recording is defo not for those who are squeamish. It's down and dirty hard man-to-man sex with our rock-hard dicks plowing his virgin, up-to-that-point straight ass. He was very vocal and screamed loudly. Damn, I always get goosebumps whenever I watch this video, it's so filled with the primal animal male lust!
Preview video:


Click here to download their entire video in perfect HD quality from Maverick Men!
Some of you may recognize them from Xtube and MaverickMan222. Hunter and Cole have been in love and lust for over ten years. They love making videos of all the hot, fun times we had together. They take their camera with them everywhere and document their real-life sex-capades together and with other hot guys. They go camping, hiking, clubbing, and traveling all over the place. You name the place, and they whip out their camera and cocks and film it.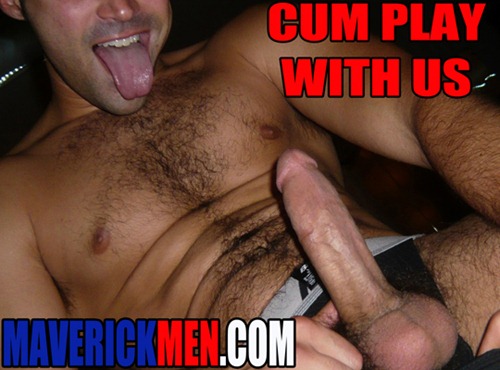 Tagged with: Beard • big dick • blowjob • breaking in • Construction worker • deflowering • first time anal sex • first time fucking • Hairy legs • masculine • MaverickMen • Nate • Straight Guys
Filed under: MaverickMen
Like this post? Subscribe to my RSS feed and get loads more!