Hot Military Dude Cain
Tuesday, May 27th, 2008 at 5:19 am
Cain is one hot motha fucka!
Ok, so he looks a little bit like a certain Mr. Rush, but in his own even hotter way.
This kid is just one of those models that you will want to see more of. He loves the camera and loves showing off, but not sure I've got him convinced to work with a dude.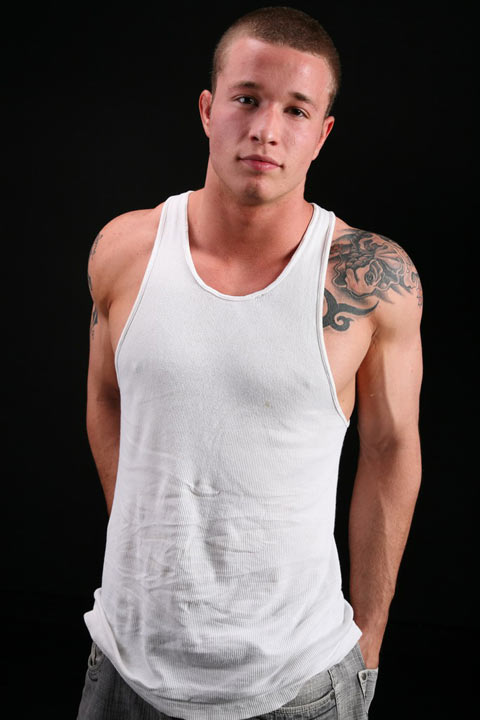 Cain is straight, but has figured out his ass is prime real estate, and at the end of the video, he needed something extra to get him over the top. I don't know why I find it especially hot to see a big slab of masculine beef like him finger his prostate, but it is for sure extra stimulating for him and viewer alike.

Cain is a cage fighter, who has a few bruises here and there, and it sounds like it might be something he does full time. But if that doesn't work out, hopefully we can get him back for more, because this guy is without a doubt, should be doing porn for a living.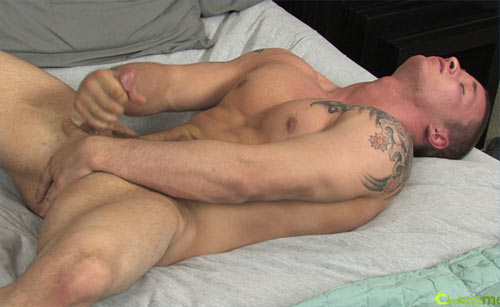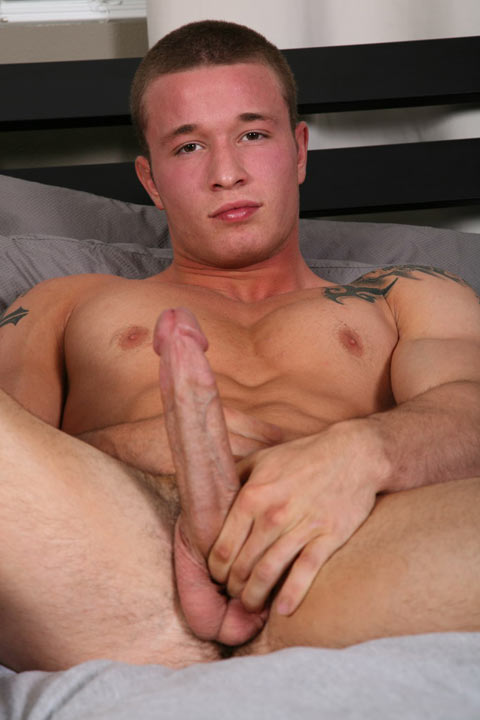 Click here to see more extra hot straight dudes at Chaos Men
Tagged with: big cock • cumshot • great ass • huge cock • military • muscled • straight • tattoos
Filed under: ChaosMen
Like this post? Subscribe to my RSS feed and get loads more!